Meet Our Team
Louise M. Richardson, Certified Reflexology Therapist
Louise's passion for Reflexology began over thirty years ago, when her husband was suffering from sciatica, as a young man. A friend of the family who practiced reflexology helped him overcome this affliction when the medical alternatives were not feasible.
In 1999, Louise began studying and practicing Reflexology, and has since helped clients, as well as friends and family members, deal with issues such as chronic headaches, migraine headaches, diabetes, asthma, stress, anxiety, to name just a few.
In addition to Reflexology studies, Louise has also been certified in personal fitness training, senior health and fitness, and skincare. Louise is also a certified Reiki Master for over twenty years, which supports the quality of her Reflexology services.
Reflexology works with the philosophy that there are Reflex Points on the hands and the feet that correspond to all the various parts of the body. When the Reflexology Therapist stimulates these Reflex Points, the body responds in a positive way. Reflexology helps the body achieve its own Homeostasis, that natural state of well-being.
Because Reflexology is holistic, non-invasive, and totally natural, it works well with other healing modalities; such as, traditional medical treatments, chiropractic, physical therapy, acupuncture, massage, to name a few. It also serves as a well-chosen component of a person's wellness program, as preventive maintenance, certainly a smart way to achieve continued ongoing good health.
(Certified by International Institute of Reflexology using the Ingham Method. Certified Level 3 Reiki Master in The Usui Method of practice. Held a certification in Personal Fitness Training by National Strength and Conditioning Association.)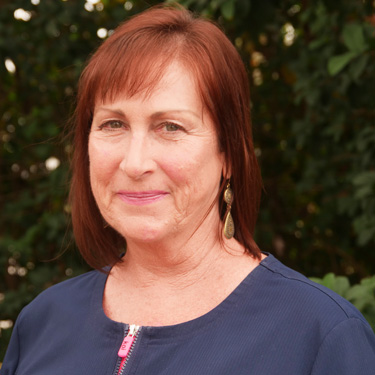 Colleen P.
Chiropractic Assistant

Health and Wellness of Central Florida Team | (352) 686-1686