About Our Spring Hill Location
A Vision for Better Wellness and Functioning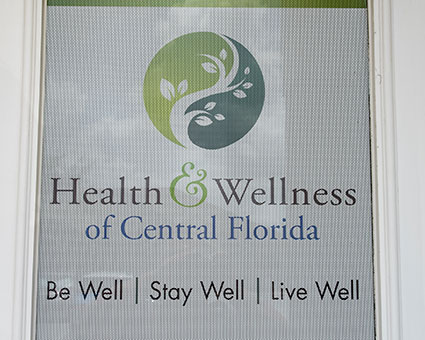 At Health and Wellness of Central Florida, we meet every patient where they are. We'll work together with you to overcome health problems and achieve your wellness goals. Each member of our team goes above and beyond to ensure you get the help you need. We pay attention to the details and individualize care to you, changing our approach to reflect your unique situation.
Maybe you're hoping to first get out of pain and then improve your overall health to reduce your risk of future injury. You may struggle with unexplained symptoms or a diagnosis you'd like to get under control. Or maybe you're interested in wellness care and prevention by strengthening weak bones and taking your energy levels and immune function to the next level.
Whatever you need, just let us know your concerns and goals, and we'll let you know what's possible. We're here to help—it's as simple as that!
Helping You Understand Your Health
Excellent communication is one of our top priorities. We don't use confusing medical language, as we prefer to explain your health needs on your level, so you know exactly what the problem is and what needs to be done about it.
Every conversation we have is defined by transparency, honesty, and sincerity, because we're here for your benefit and not for your money. If you have a question, we'll work unflinchingly to find you an answer that makes sense, always working with you as members of the same team. It's your health and your life, and we're simply honored to be part of it.
Meet Our Empathetic Chiropractor
When you first walk into our office, the first thing we'll do is greet you with a smile and handshake. Dr. Bob and his team start building trust immediately as we answer all your questions and make sure you feel heard and understood.
Patients love to relax in our soothing clinic, away from the hustle and bustle of the daily grind. Dr. Bob engages each patient in conversation as he gets to know you personally and tracks with your story.
Deeper healing happens when both your body and your mind have a chance to unwind and let go of stored tension. By providing an enjoyable, calming environment, Dr. Bob helps you de-stress during your appointment, so you leave each visit feeling both healthier and more at peace.
MEET DR. BOB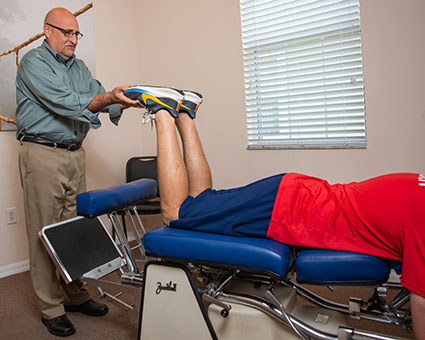 Holistic Care That Works
We offer the full range of services at the Spring Hill clinic, starting with exceptional chiropractic adjustments to bring your nervous system back into balance, as well as auto accident and pediatric care. Our holistic approach to wellness also includes PEMF therapy, neuropathy, and bone health care to reduce your risk of broken hips and dangerous fractures that could take a huge toll on your longevity.
Many patients benefit from our nutrition assessment services, as what you put into your body makes one of the biggest differences in your long-term health.
A Legacy of Natural Health Care
With over 17 years in our Spring Hill location, we're proud to be a key part of keeping our local community in greater health and well-being. We chose our convenient location to make it easy for patients to reach us without a long drive or too much traffic.
Everything about our clinic is airy and bright. We're located on top of a hill, with a building layout that helps streamline appointments so you're not cramped or waiting in a long line. Patients feel at home in our spacious, well-lit office, where we always have Christian music playing to care for your spiritual health and physical health at the same time.
Dr. Bob and our office manager, Colleen, take a teamwork approach as they work together to achieve greater results than you'll find elsewhere. Our mission is to make you feel comfortable and cared for as we walk you through the health care process.
Schedule Your Visit Today
Learn more about the many advantages of chiropractic care and all it has to offer. Book your consultation now at our Spring Hill location today.


Spring Hill Location | (352) 686-1686