Nutrition Assessment in Lutz
Nutrition Assessment calls on treatments that focus on optimal functioning of the body and its organs, usually using holistic or alternative approaches.
You don't have to have a disease to benefit from nutrition assessment."Dr. Bob Martinez
How Nutrition Assessment Helps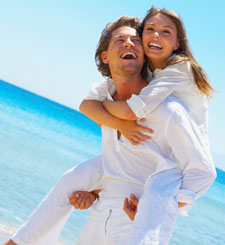 Today, most common diseases such as diabetes, acid reflux, obesity and other chronic problems could be prevented by understanding how they begin, and the cause and effect relationships of symptoms that impair our health. Our approach is preventive care, rather than reactive care.
Most of us are so busy in our daily responsibilities that we take our health for granted until a serious problem occurs. As a result, we wind up with a problem that requires long-term medication just to keep it from getting worse.
Dr. Martinez utilizes a combination or blood chemistry analysis, endocrine data and muscle testing technique to ensure optimal body and organ function. His comprehensive approach to optimal health evaluation ensures a complete analysis of one's current health status. Once that has been established, a program is recommended to help optimize or improve current health, and address concerns in a holistic manner.
Discover How Nutrition Assessment Can Help You
Dr. Martinez offers complementary consultations to those interested in seeking alternative ways to improve their current health and achieve optimal function. We encourage you to contact us and make an appointment today to sit down with the doctor and see if this program can work for you.
---
Functional Medicine in Lutz | (813) 749-7548