Clinical Nutrition at
Health and Wellness of Central Florida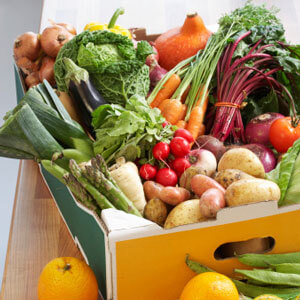 Are you tired of regularly taking medication? Do you want to start living better by more natural means? Dr. Bob can help.
His clinical nutrition services will help you determine what is really going on inside your body. The V5-CoreScore system allows him to discover the root cause of your health concerns and identify appropriate nutritional care and lifestyle improvements to achieve optimal health.
Benefits of Care
Many people who come to us for care experience blood pressure issues, abnormal cholesterol levels, migraines, poor digestion, thyroid dysfunction, insomnia, low energy, and more. Unlike the conventional medical approach, Health and Wellness of Central Florida wants to help you find out the "why" behind your health concerns. There is no time better than now to learn about your health and live a happier, healthier life.
A Holistic Approach to Health
Health is more than simply nutrition, exercise and stress management. It's important to address underlying dysfunction before those measures can have their best effects. That is where Health and Wellness of Central Florida comes into play. Our goal is to help your body restore cellular function by giving it the necessary means for the body to heal.
From organic, nutrient-rich foods to plant-based supplements, we believe there are better ways to address and improve health than conventional, traditional means. Let us help you give your body a chance to repair and self-heal before resorting to less natural approaches.
Learn More Today
We are glad to answer any questions you might have about our holistic approach to health and what we have to offer you. Knowledge is power, and we are happy to share what we know to help you live a fuller life. Contact our office today for more insight.

Nutrition Spring Hill, Lutz FL | (352) 686-1686